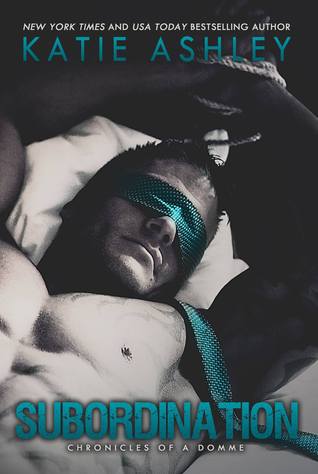 When Sophie Jameson first became a domme at Club 1740, it was more out of financial necessity than it was for personal pleasure and sexual exploration. But over the years as she rocked her leather corsets and boots while wielding every crop and flogger imaginable, she grew to love the thrill and adulation that her clients brought her. But all along, her path in life and her heart was with a different profession—one she was planning to embark on at the summer's end.

And then he changed everything. Tall, dark, impossibly built—William was the complete opposite of whatever image a male sub conjured up. After all the subs, Sophie finally felt true lust and desire. Although he was the proud stallion who needed breaking, he became the one to make her break all her rules and let down all her walls.

But it was just supposed to be for that one night, but an accidental encounter days later outside Club 1740's protected walls had the two seeing each other in a different light—as simply Sophie and William, not Domme and sub. While they should have parted ways, they couldn't. While they should never have gone back to her place, they did.

And that simple mistake has a serious price for both of them.
I have read a few books by Katie and have loved every one
so I was excited to dive into Subordination to see what journey Katie would take us on next... oh boy what a ride
I have read many, many Domme/Sub books but I have never read one like Subordination... it was totally different from any other books of its kind
So I was kind of hesitant once I started reading it... but once I got into it, I was gripped
I was totally lost in the book world and didn't want to return to "real life"
Subordination is so much more than your typical Domme/Sub book... it still had all the good stuff that you normally get, but it had so much more.. including a really great solid story/plot
Sophie is a really great, lovely character and I just loved her...
she took a job at club 1740 for the great money.. nothing sexual at all
her father had just been diagnosed with a life altering illness and she was attending collage... with mounting health and tuition bills, Club 1740 was the perfect solution to help her with the money problems.... but it was only ever temporary, she would quit as soon as she graduated and could return to her home town to take care of her father and 17 year old brother
On her last night at Club 1740 she meets the incredibly sexy William.. Soph has never played for fun it was always just a job to her... but she is instantly attracted to William and decides with it being her last night she will treat herself to a few hours with the tall, dark and extremely sexy William that also happens to be a Submissive.... :o
The attraction is mutual and explosive, they are insanely attracted to each other
so they have a night of off the charts steamy Dom/Sub role play
But once they get a taste of the other they find the connection and chemistry is much deeper than sexual...
But Sophie is leaving to return to her small home town miles away in the next few days and knows nothing between them would ever work...
so after the night together they sadly part ways...
Sophie returns to her childhood family ranch to start over... by taking care off her deteriorating father and her younger brother
Sophie cant stop thinking about the amazing William even though she knows they are not right for each other... William is a Submissive and he wants a Domme in the bedroom, yeah Sophie can play Domme but it was only her job and not something she has ever thought of doing in her personal life...
she is just not sure she can be the Domme William wants.....
Soph starts her new job as a teacher in the towns local school... and she loves it and can really see herself happy there.... but William is never far from her thoughts
On her first day she then meets the new head teacher...... :o
Honestly READ THIS BOOK.. it is SEXY AS HELL and had me blushing... a lot
there was many LOL moments and plenty of romance and swoon and at times it was pretty emotional :)
I freaking LOVE KATIE AHSLEY... she has really opened my mind to a new kind of Domme/Sub genre
I normally don't like the girl as the Domme but Katie is a genius and I couldn't not love Subordination
All I can say is READ IT, READ IT, READ IT....