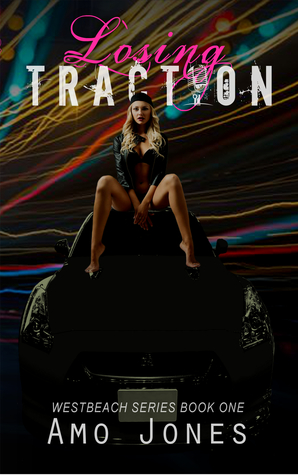 My name is Phoebe Rendon.
Growing up as the only girl surrounded by the Sinful Souls MC community has never been easy. Outside of the club,
I had no life because my brother and his two psycho best friends kept tabs on me. My only out was racing at Point Hellers, the largest and steepest drift mountain in Westbeach, California. Cars were my life, and eight years later, that hasn't changed. Only now, I have the funds to support my habit.

My love life's been rocky. All I've known of love is twisted biker men from other MC chapters. Until I met Ryder Oakley, the lead singer and rock God from Twisted Transistor. He showed me the world in two weeks.
Then one night he up and left me, without so much as a note.
Now, two years later, I've been assigned as a fashion assistant to go on tour with Alyx Munroe, pop princess and diva queen. Only my shitty boss Maree omitted to inform me that Alyx Munroe would also be touring with Twisted Transistor. Just when I thought I'd forgotten Ryder, he comes back into my life in full force, causing me to slowly lose traction of my feelings.

With my plans for building my own racing circuit underway, I finally have the footing to leave the fashion industry and concentrate on finalising my circuit. Where we can showcase some of the best and hottest girl racers from around the world.
This empire is mine, but with power and money comes hate and destruction.
Welcome to Westbeach.
This is my first book by Amo I've read... OMG why have I not read any books by this amazing author before now??? have I been living under a rock (or in a book) ???
I freaking LOVED this book, I absolutely devoured it
Losing Traction is a kind of spin-off series I believe, from Amo's Sinful Souls MC series.... which I totally need to read now that I have met most of the characters in this book that star in the Sinful series
Losing Traction is Phoebe's book....
she is the princess of the Sinful Souls MC
Although her late father was the president of the MC and her brother still a member, Phoebe has always been fascinated with cars rather than motorcycles like the rest of her family
It is Phoebe's dream to build and open her very own race track specifically for girl racer...
So in order to fulfil her dream she is currently working as a stylist for the rich and famous
She has everything planned out...
get through this last tour as the stylist for a pop diva... the retire and concentrate on her racetrack
That is until she meets the supporting tour act... Twisted Transistor
and the lead singer just so happens to be her ex Ryder Oakley
Phoebe met Ryder a few year ago.. there was instant sparks
they spent and amazing two weeks together....
She really felt like her could be "the one"
as the time they were together, it was really special to her
then one day she wakes up to him
gone..... no goodbye or explanation
Ryder really broke her heart, he never promised her anything more... but she at least thought she was more to him than just a "hook up"
She thought he was a really nice guy, but found out he was just another playboy Rock star
So this tour is going to be really hard for her... having to see Ryder daily for weeks
and having to work up and close with the Rock star... its not going to be easy
I absolutely loved Losing Traction... I just didn't want it to finish
I loved all the characters, the MC boys were awesome and I cant wait to read their books.. I loved Phoebe's friends, and I am so excited for Meadow's story :)
Phoebe and Ryder together are explosive... they are totally ment for each other and at time it was sexy as hell between them
There is plenty of drama, it was lol funny, full of surprises and suspense
it really gripped me from page 1
I loved the MC bond and how they are like a big family that would kill for each other...
I also really loved the boys of Twisted Transistor...we NEED books for those boys to please Amo :)
But I can honestly say what made the book for me was Ryker<3 ... Ryder's twin brother, who is also a member of Twisted Transistor
he is a total manwhore, playboy, typical Rock star... but he never makes promises to the many women he sleeps with
He I funny as hell... OMG he had me nearly peeing myself laughing :) ... he is awesome
I also loved how he was with Phoebe, he treated her like a sister and was so sweet with her... they were so funny when they are goofing around together
he was a really sweet guy to Phoebe, Ryder and his friends
Ryker is my fave character and he totally made the book for me...
5* Amazing. Exciting, Awesome Read
Race Drivers, Rock stars and MC members.... what more could you want
p.s Ryker needs his own book... pleeeeeease Amo give Ryker a book <3 I will love you forever if you do haha .....xoxo faye