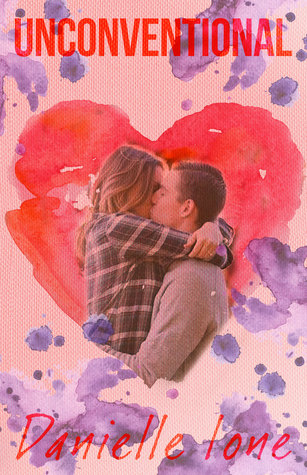 Jay is anything but a conventional girl. She is all about the lighter things in life; laughter, sarcasm, unattached relationships that only last for a night, anything that doesn't deal with those pesky things called feelings. Her personal examples of love have jaded her, leaving Jay with nothing but a fear of commitment.. She's never considered breaking out of her comfort zone and letting herself feel for anyone, until Hunter complicated everything. He's relentless, he's sexy, he's everything to her.
After a major loss Hunter changed his perspective on life, refusing to let his grief take over. He takes life by the balls and never hesitates to go after what he wants; including Jayden Rae, the most stubborn, hard headed, and beautiful woman he's ever met. He's determined to prove to her that what they have is worth the risk, no matter what it might cost.
But, what happens when there's another force working against them, causing the already shaky foundation to crumble? There's one thing that's for sure, whatever the outcome, it's bound to be unconventional.

The Limitless Series is a standalone series. Each book can be read as a standalone but is encouraged to read them in order for the best experience.
Unconventional is the first book by this author I have read.... I will definitely read more from this author..
I love Unconventional, the romance between Jay and Hunter was amazing.. it is what every little girl dreams of ...
Unconventional isn't just all mushy romance, its so much more... Plenty of twist and turns and many LOL moments ...
Take a chance on Unconventional, what have you got to lose ...
it was a pleasant surprise that I really enjoyed it as much as I did .... Awesome Read..
A Really Enjoyable Read .... 4.5*......xoxo faye