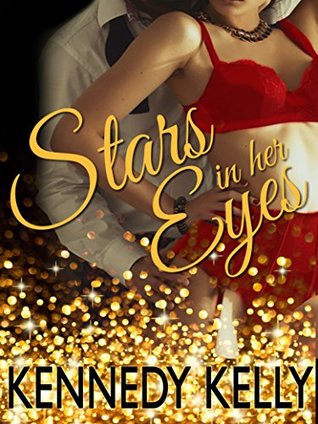 Red carpet and one look was all it took to ignite the spark between Sachi Waters and mega-star Drayke Sloan. With a proposition that is typically left in the movies, the two find themselves consuming each other in a whirl wind weekend.

But when Sunday night rolls around, Sachi finds she didn't just give Drayke her body, but her heart, too. He promised to stay in touch. But after months without a word, she gave up hope.

Until life threw them together again. The spotlight, the fans, their past all working together to keep these two apart. Can their love over come it all?

This book has mature content and is only suitable for those 18 and over.
Star in her eyes was a really captivating read and grips you from page one..
and will keep you till the end..
Sachi - isn't the type of girl to be impressed by celebrity's and the rich and famous..
and states "I DONT DO STARS" haha...
She goes to a red carpet event with her friend.. what she didn't expect was what kind of effect the big movie star Draylee Sloan would have on her...
From the moment there eyes meet sparks fly and the chemistry and attraction is HOT!!!
Draylee sees Sachi as a breath of fresh air, she is so unlike other women he usually meets... that are all over him for his fame ...
But its not all plain sailing and Draylee ends up pulling a really shitty move on Sachi ....ASS****
Its one hell of a bumpy ride...
I really enjoyed Stars In Her Eyes, even though Dray was a dick at times, he was also so sweet and romantic at times and had me falling for him <3 the more I read..
Stars In Her Eyes wasn't your typical romance novel .... it was so much more.
I cant wait to read more from Kennedy ...
5* Great Read....xoxo faye
LINKS